Turn to The Innovators in Behavioral Health and Memory Care Services
Changing Behavioral Health Care
Welcome to CounterPoint Health Services! We lead the nation in evidence-based interprofessional behavioral health and memory care services in skilled nursing facilities, senior living communities, outpatient services, and community telehealth.
Our team is comprised of leading behavioral health professionals and memory experts who have been hand selected based on their experience, education, and commitment to the highest standards of practice.
News from the CounterPoint Team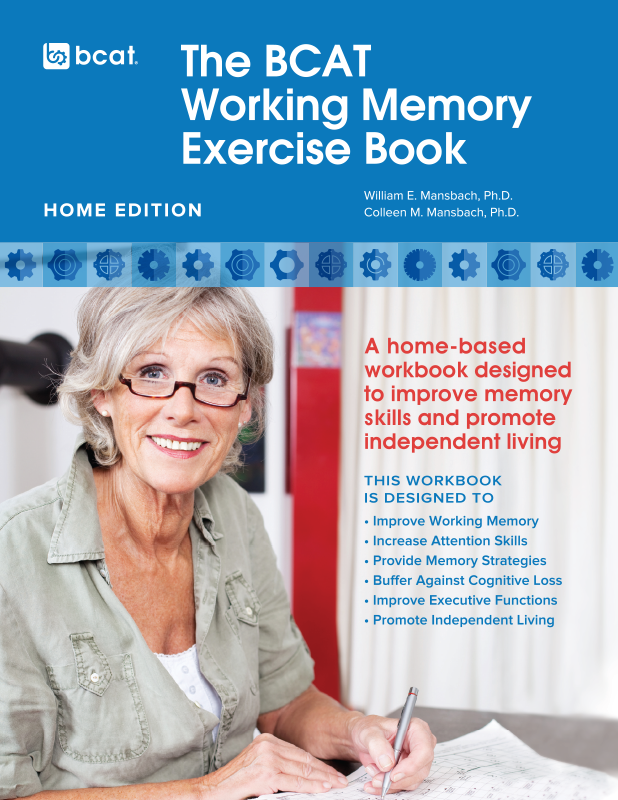 Want to improve your memory and cognitive functioning? Get the BCAT® Working Memory Exercise Book-Home Edition.  These exercises have been validated by science and have demonstrated positive outcomes for cognition and mood.
Scope of Services
Our interdisciplinary team of highly skilled professionals work together to offer a broad scope of services inclusive of, but not limited to:
•
Comprehensive mental health evaluations
•
Cognitive and neuro-cognitive evaluations
•
Decisional capacity assessments
•
Behavior management
•
Counseling and psychotherapy
•
Psychotropic management
•
Memory care services
•
Family education
Priority Initiatives
For our facility partners, your CounterPoint team will be providing behavioral and memory care services. In addition to improving the psychological health of your residents, we will be supporting your team on three priority initiatives:
Priority 1
Reducing unnecessary hospital readmissions
Priority 2
Right-sizing psychotropic utilization
Priority 3
Supporting non-pharmacological interventions for residents living with dementia
Cutting-edge Assessment and Intervention Strategies developed and validated by BCAT®
CounterPoint is affiliated with the BCAT® Research Center and integrates BCAT® evidence-based evaluation measures and interventions.
For patients and family members who want to practice brain health and reduce the risk of dementia, check out the ENRICH® program.